---
Team Meetings Simplified
All you need for your face-to-face meeting integrated in one hardware and software platform.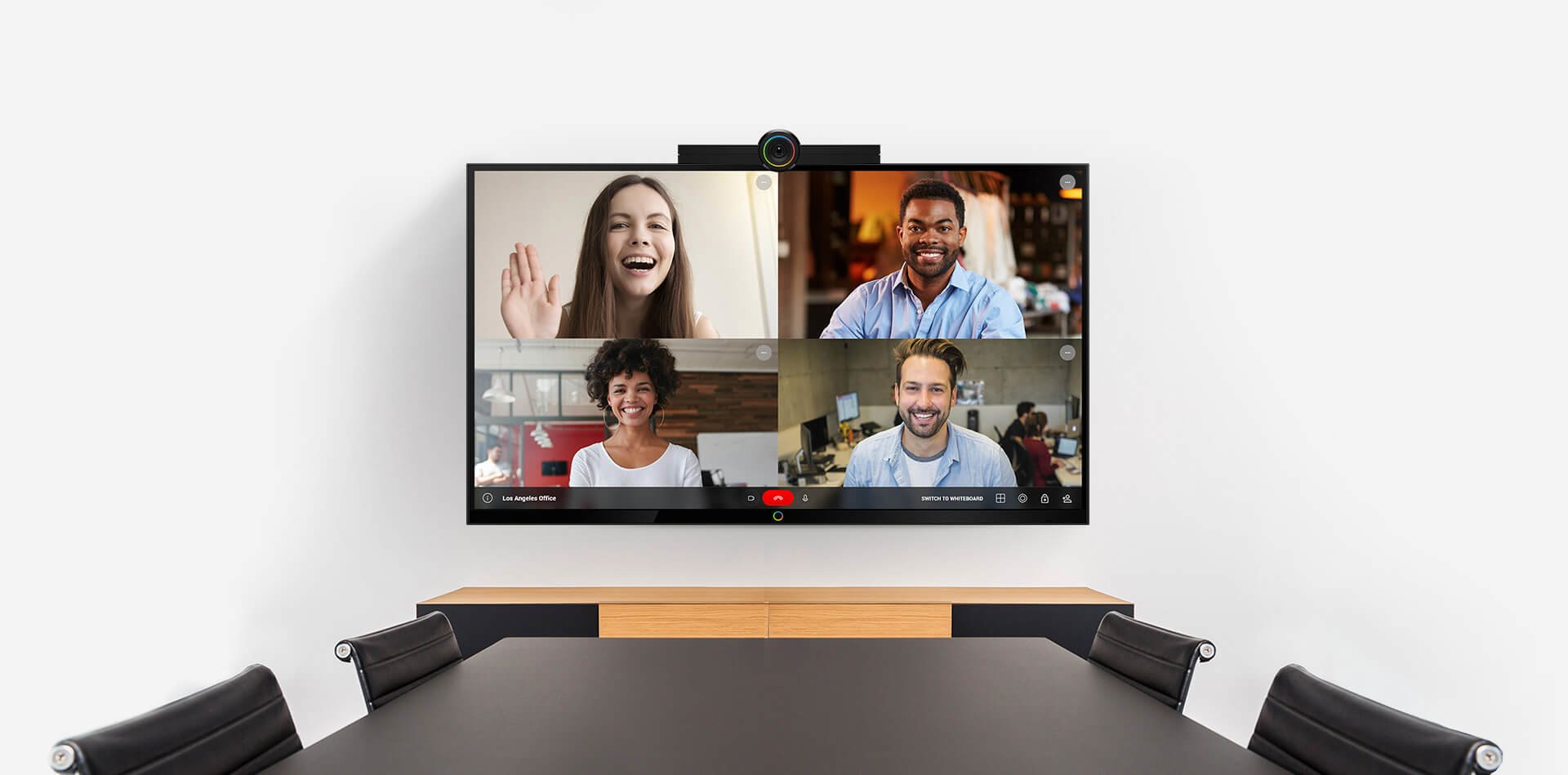 ---
---
---
Keep Working the Way You Do
HELLO 2 will also support the best video conferencing platforms such as Google Hangouts, Messenger, Meet, Zoom, Cisco WebEx, Facebook Messenger, WeChat, BlueJeans, Polycom RealPresence, Fuze, Unify, and more.
---
BUY NOW
---
---
---
Effortless Video Conferencing
No extra software downloads. No pin codes.
Accessible from any device.
Manage what you share.
Present from your desktop or mobile.
No one joins your call without permission.
BUY NOW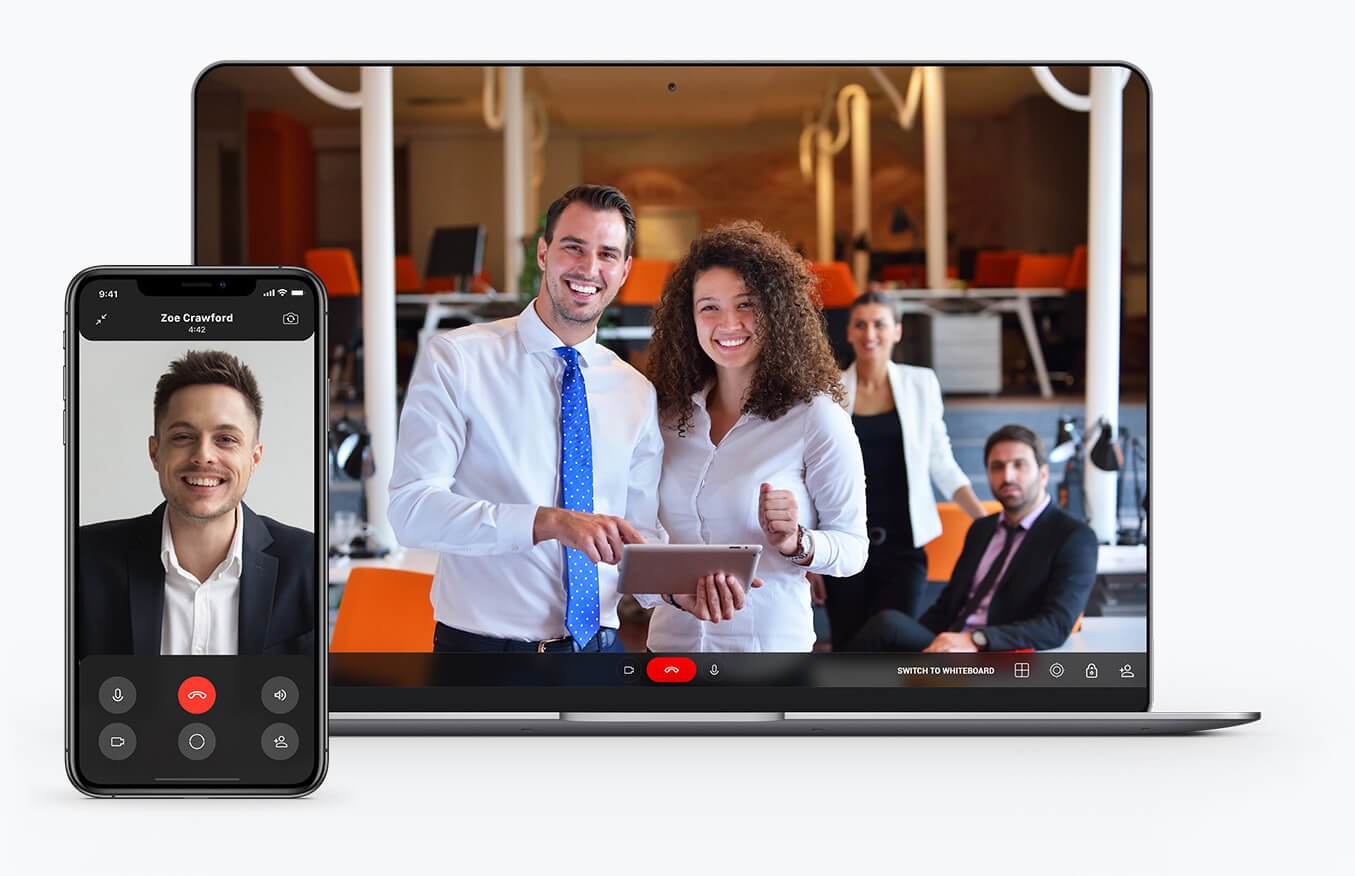 ---
---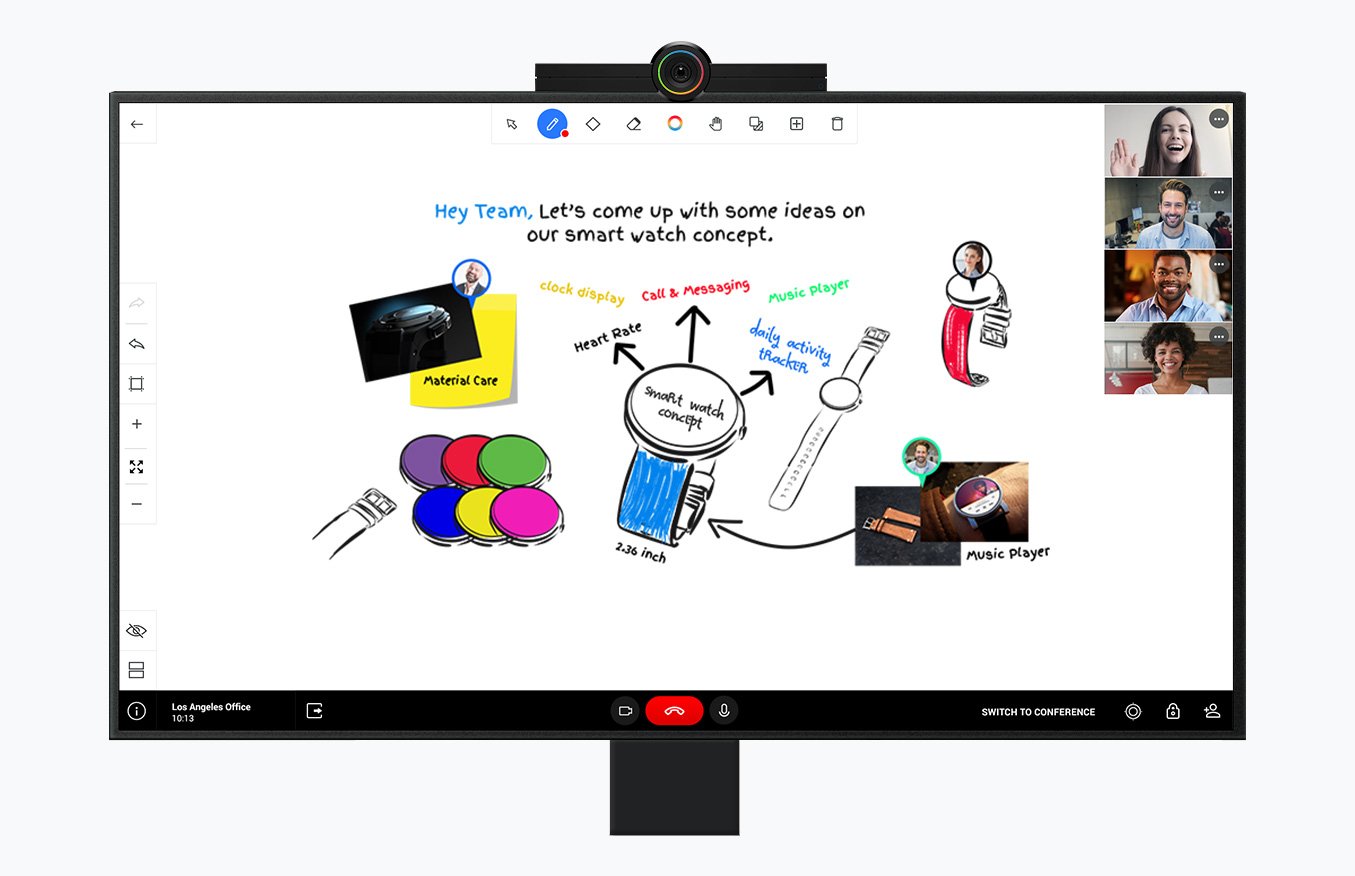 Digital Whiteboarding and Video Conferencing in Real Time
You can run out of ideas but never out of canvas with HELLO 2 and HELLO Touch. 4K HDR HELLO Touch with multi-touching points + whiteboarding for various presentations or for writing on the TV screen and collaborating with everyone while on a call.
BUY NOW
---
---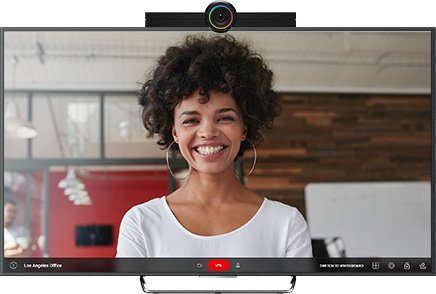 ---
Crystal Clear Video
Sony® 4K Sensor - 16:9 Aspect ratio, 30fps
Lens - F.2.2 FOV 112deg, 100+deg Horizontal- Multi aspherical glass/plastic elements
IR Lights and night filters for night vision
Hardware based camera privacy switch
Digital pan, zoom, and electro-mechanical tilting
BUY NOW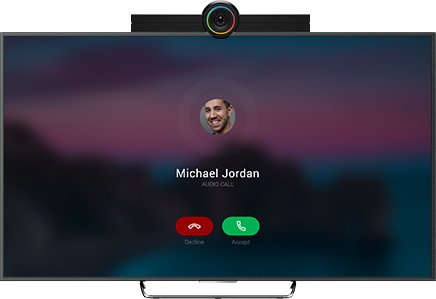 ---
High Quality Audio
Built-in smart mic array - 4x High sensitivity MEMS mic array
16-core high powered dedicated voice processing DSP
7+ meter voice pickup with VoIP and Smart Assistant automatic modes
Hardware based microphone privacy switch
High signal-to-noise ratio (65 dB+) matched mics Beam-forming, Noise Cancellation, AEC, AGC, EQ
BUY NOW
---
---
Dualscreen with HELLO 2
Connect HELLO 2 with two TVs at the same time so you can use two different features on two separate TVs such as Whiteboarding and Video Calling.
BUY NOW
---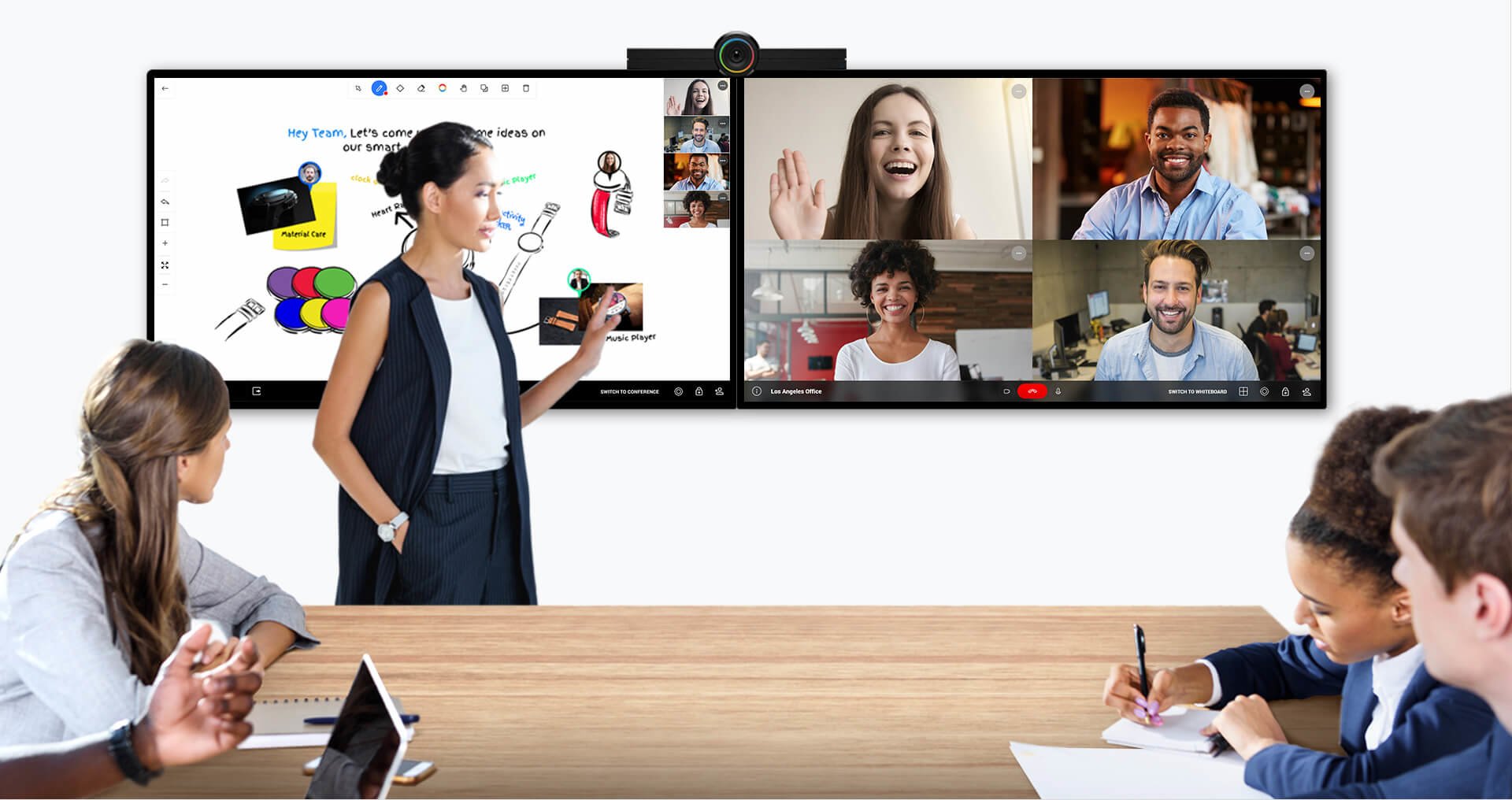 ---
Wireless Screencasting
Share an experience, a presentation, a picture or a funny video with everyone in the room. Easily present anything from iOS, Android, Mac, or Windows. No cables needed.
BUY NOW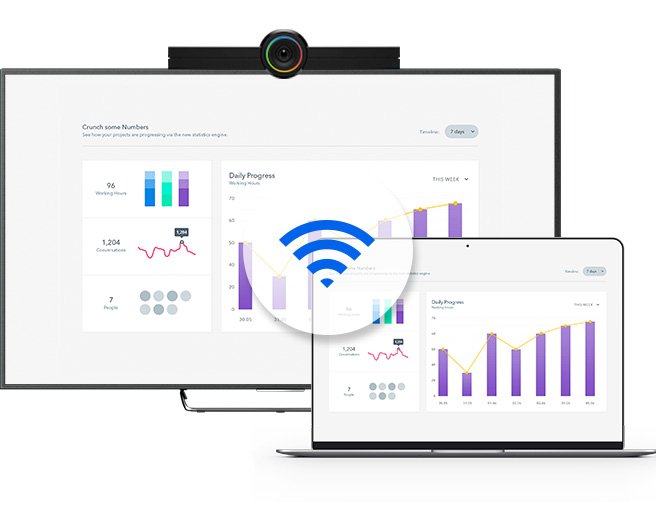 ---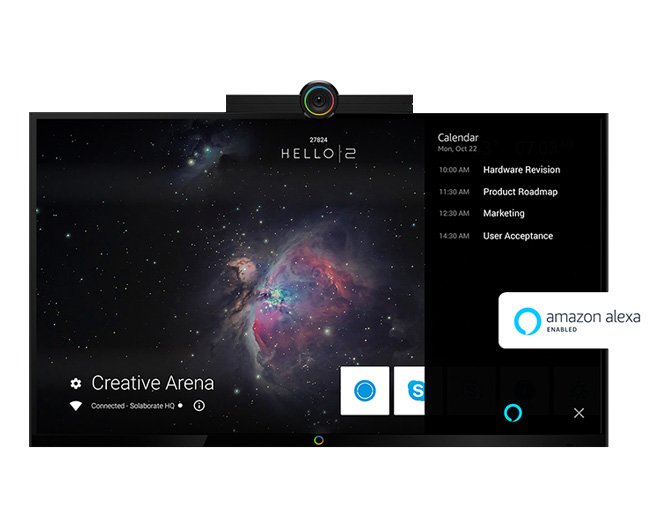 Manage Your Meetings with Alexa
Connect your calendar and easily setup and manage your meetings with Alexa. "Hey Alexa, what's on my calendar?"
BUY NOW
---
Security First
Everything you say or share is end-to-end encrypted. No one, not even us can read or listen to your conversations.
BUY NOW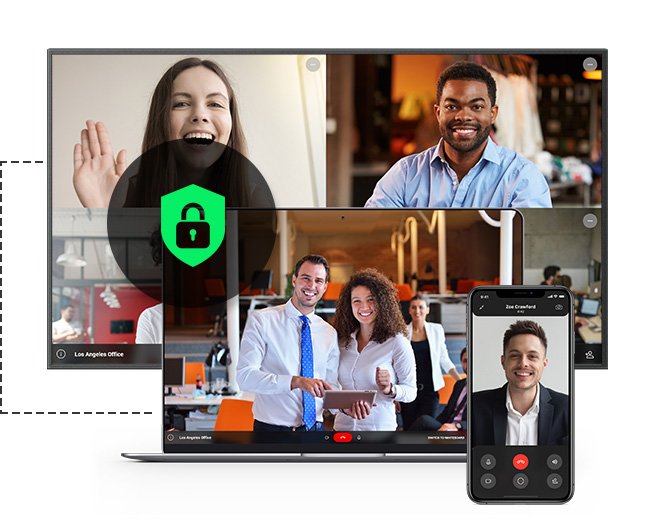 ---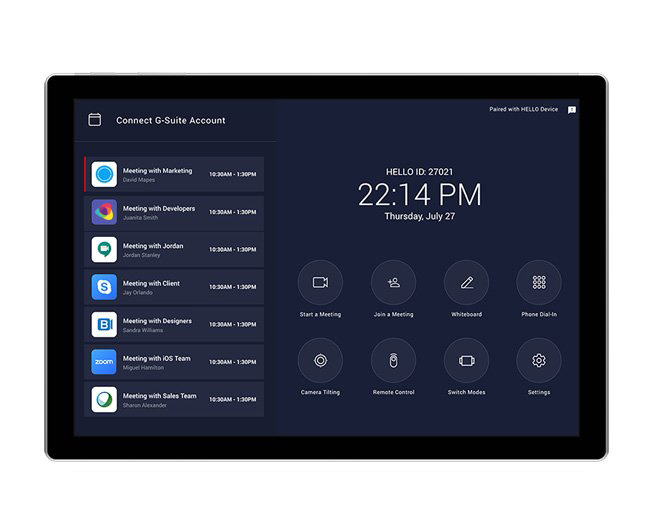 HELLO Rooms Controller
Easily manage your meetings with HELLO Rooms Controller. With integrated Google Office 365 calendars, you will never second guess a room's schedule.
BUY NOW
---
---
Setting Up HELLO is a Breeze
Easiest video-conferencing solution setup. We take pride on that. Unbox it, connect it to the TV, scan QR code and you are good to go within minutes!
BUY NOW
---



---
Power Up
Scan QR Code
Ready to Go!
---
---
Request a Demo
Learn more about HELLO 2 and how it will fit your business by requesting a demo below.
---